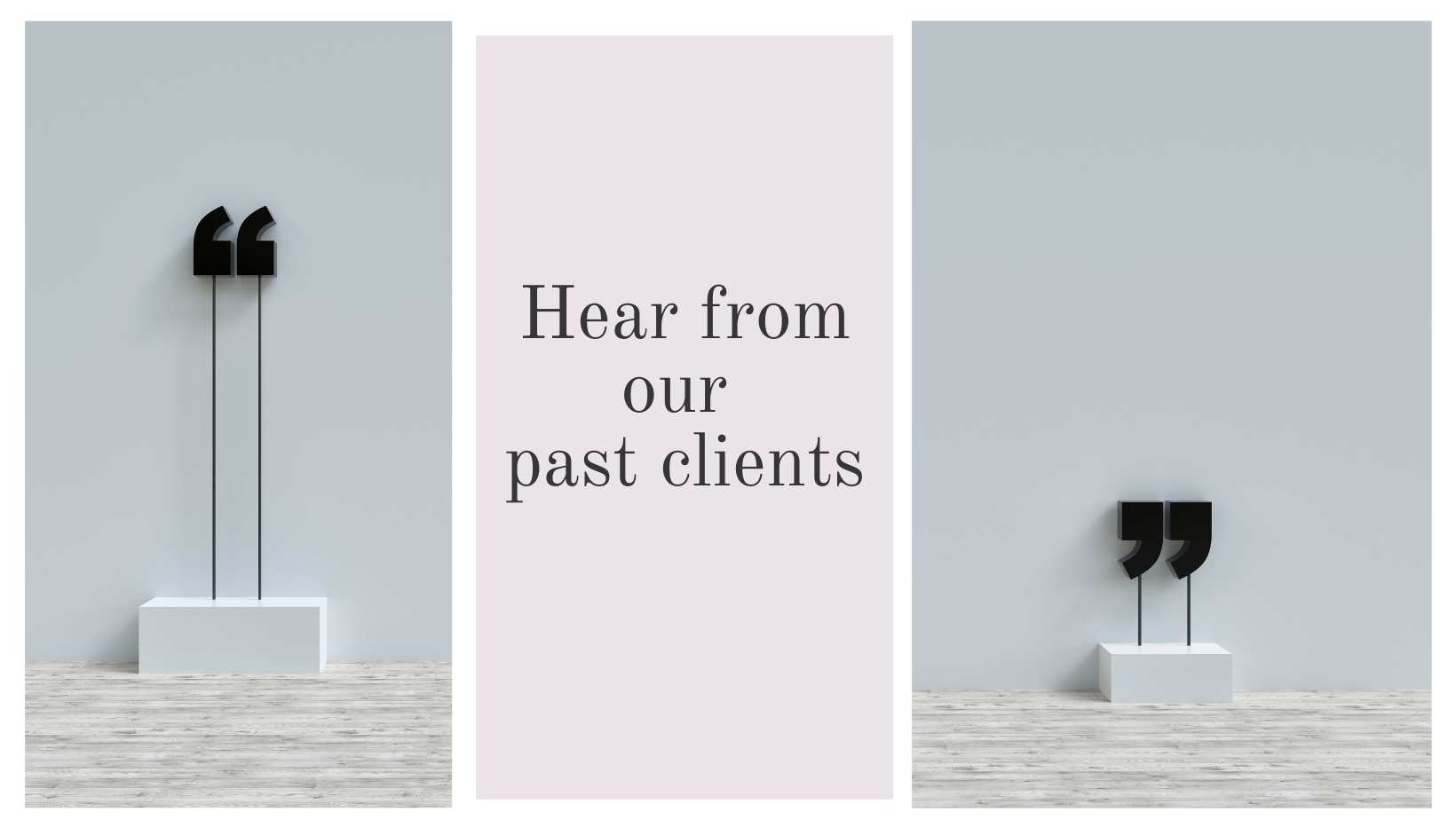 "Working with the Devine team got us quick results on selling our home and purchasing a new one. Any questions we had going through the process were answered in a very short turn around. Even though we were met with some challenges, the team were encouraging that everything will work out. We are very thankful for all the services they provided."
by tpetersen- For Team
"The Devine team was fantastic to work with! They are very professional and we received multiple offers the first day it was on the market. I am extremely pleased and would recommend working with them to anyone who is looking to buy or sell a home."
by Will Moore- For Rick/Team
"Rick and the rest of the Devine team were fabulous to work with! We had listed our house with another realtor, with no success over several months. Rick advised us what to do to get it ready, which we did, and on the first day, we had 15 showings and 3 competing offers by the end of the day. They also helped us locate and secure financing to buy our dream home! We closed BOTH houses the same day, and thanks to The Devine Team, the paperwork, financing, and closings went quickly and flawlessly. The Devine team knows how to get it done, and their customers are their #1 priority!"
by fourabounaders- For Rick Devine
" I cannot say enough about Rick Devine and his team. We retained Rick to sell our current home and to help us in the search for our new home. Rick's team stepped in helped us prepare our current home for sell and handled all aspects of listing, including photos and written descriptions. I was able to benefit from their years of experience and Rick's detailed knowledge of the Charlotte real estate market to get the absolute best offer on my home. Rick walked us through exactly what to expect in the entire selling process and was always responsive and professional throughout. Rick handled all interactions with multiple interested parties, and always kept our best interests in mind. On the purchase side, Rick acted quickly to establish contact with the seller's agent and landed us our dream house in record time. Rick arranged all inspections, and handled all negotiations- making what should have been an incredibly stressful experience much less so. In my opinion, you can do no better than Rick Devine for any transaction of real estate. If you are buying or selling real estate in North Carolina, you need to hire an agent. If you are buying or selling real estate in the greater Charlotte area, you need to hire Rick Devine."
by mspake - For Rick/Team
"We worked with Lane on the sale of our house and from beginning to end it went off without a hitch. Getting the house ready was a breeze and wonderful to have Lanes interior design expertise to help make our house looking amazing. We went into contract in one day!! Negotiations were a breeze such a pleasure. Both sides were extremely happy with the overall out come and experience. If you are looking to sell or buy, Lanes is perfect for your deal. Straight forward and gets the job done."
by Nicole Sellars- For Lane Sulhan
"Rick was with us every step of the way we really bonded he's like family to us now. he was there every time we needed something and also he went over and beyond in matters that he really didn't have to the guy in our opinion needs to be the poster man of this company very down to earth."
by Darryl Moore- For Rick Devine
"Lane Sulhan is a true professional. She made our home selling process simple.. Her ability to listen and answer all of our questions showed her commitment to her customers. Lanes experience as an interior designer is also the plus that made out home shine in photos and in person. Lanes ability to help us price our home competitively made it a fast sale in only 9 days. Thank you again Lane we couldn't have sold our home without you!"
by Claudia Rolinc- For Lane Sulhan
"She was so very helpful from beginning to end. As a first time home buyer I had no knowledge whatsoever about the process, but she made it very easy for my husband and I."
by Kaitlynn Radabaugh- For Tammy Gutti
"Local knowledge: Tammy has spent a decade in the Charlotte/Fort Mill area and knows all the areas we considered quite well. She also knows all the things to look for in the homes and unlike others we talked to, she can give you price range of the items that may need to be fixed. This price range allowed us to compare the different homes we viewed apples to apples, by comparing the price of the house and the amounts we would need to spend to adjust it to our liking. She also knows a whole array of local contractors that prove to be an excellent starting point for inspection, updates/renovations, others required for the purchase like law firm and loan. While we did not go with all her recommendations, even the ones we did not go with were excellent starting points. Process Expertise: She knows the in's and out's of the whole purchase process. We were buying in a relatively competitive market and we were able to use some of the rules to work in our favor. She does everything electronically, so a big portion of the process was clicking a few fields in the e-forms. This also faciliated the whole responsiveness aspect, which in case was critical for the purchase of our home. Responsiveness: She was very responsive throughout the process. The weekend that we were going and forth with the seller happened to be when she went to Disneyland. However, she went above and beyond to communicate consistent with the seller's agent and get us the house while sacrificing part of her vacation. Her comment was "we will come to Disneyland again but since you guys wanted this house so much, I didn't want use to lose out on it". She went to great lengths to get us the home. I will definitely go with Tammy in the future if I want to buy and sell in this area, she has earned my business. Negotiation Skills: She is very professional and was well able to guide us to the purchase of our home. Some of the key items she negotiated for us: * I was willing to offer $4000 more for the house we got, but she convinced me that we could get the house without it. And although we cut it very close due to the 4 bids over the period of 2 days, we got the house. One of the other folks even wanted to write a blank check for the home after the sellers accepted the offer, but luckily the sellers didn't go with that approach. I saved $4000. I almost think she has a sixth sense where she was able to guess what the range of the other offers were. She has this sense by her sheer effort and being on the phone with the other realtor, while not getting any specific details associated with the other offers. * She needed to extend the closing by a week due to some of the due diligence (inspection) items and loan items running slightly late. And she was able to use her process expertise and how much we can legally extend the closing to negotiate it from the sellers even though they had to come here remotely."
by Ritwik Chowdhury- For Tammy Gutti